5 Nursery Essentials | Terracotta Shop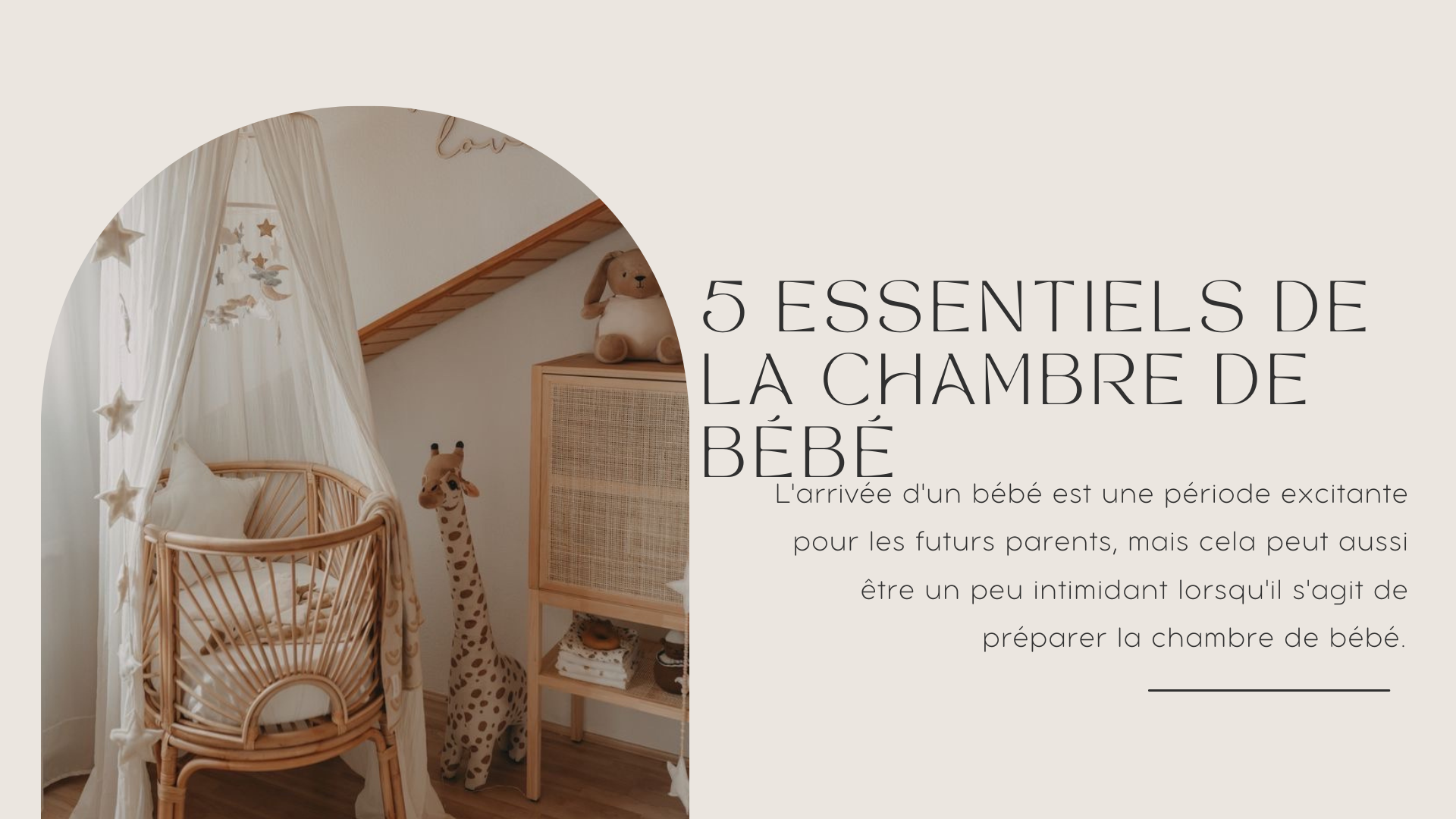 The arrival of a baby is an exciting time for parents-to-be, but it can also be a little daunting when it comes to getting the baby's room ready. There's so much to consider, but don't worry, we're here to help. Here are the 5 essentials to create a functional and comfortable nursery:
A crib or crib
The choice between a crib or a crib depends on the personal preferences of the parents and the needs of the child. Cribs are ideal for newborns as they provide a cozy and secure environment. Cribs are more durable and can be used for several years.
A changing table
A changing table is a must for any baby. It provides a safe and convenient place to change diapers and dress the baby. Be sure to choose a changing table with enough storage space for essential supplies such as diapers, wipes and clothes.
Shelves or chest of drawers
Shelves or a chest of drawers are needed to store the baby's clothes and toiletries. Be sure to choose furniture that can grow with your baby and can be used for other purposes in the future.
A comfortable armchair
Parents will spend a lot of time feeding and cuddling their baby, so it's important to have a comfortable chair to sit on. Choose a chair that provides good back and arm support.
A soft rug
A soft rug is essential to create a cozy and warm atmosphere in the baby's room. Choose a soft, fluffy rug so baby can play comfortably on the floor.
Macrame baby bed , Nusa Penida baby bed , Flower rattan bed
Changing basket , Changing table Nusa Penida , Changing table Luna Soul
June chest of drawers , shelves , Sunshine sideboard
Nusa Penida Armchair , Luna Soul Armchair , Flower Armchair
By following these 5 essentials , you can create a comfortable, practical and functional nursery for your little one.