How To Create A Wabi Sabi Decoration | Terracotta Shop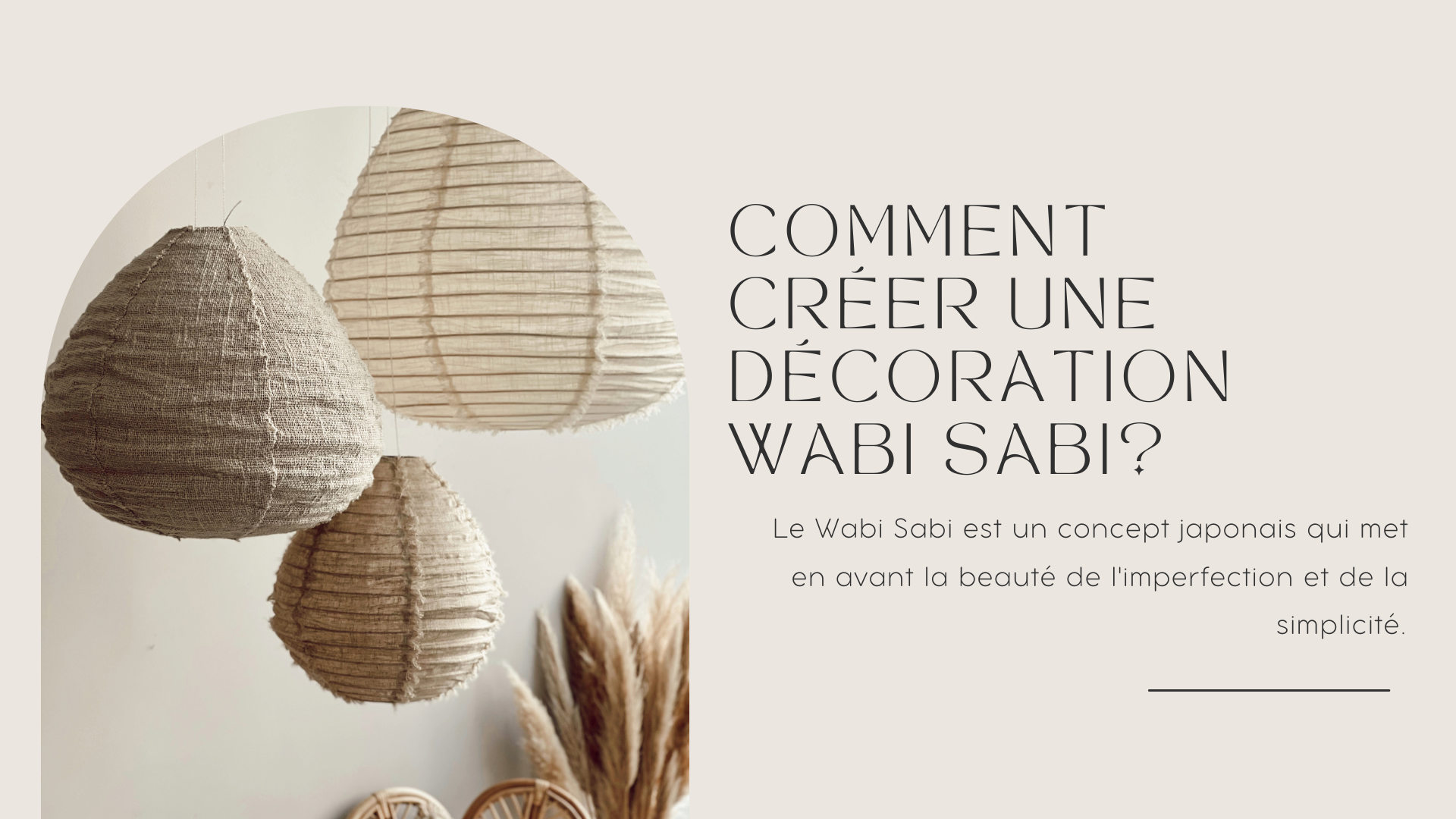 Wabi Sabi is a Japanese concept that highlights the beauty of imperfection and simplicity. It's a minimalist approach that aims to find the balance between beauty and functionality. If you want to create a Wabi Sabi decoration in your interior, here are some tips to guide you.
Natural and raw materials
Wabi Sabi decoration relies on the use of natural and raw materials such as wood, stone, bamboo, ceramics or even linen. Choose raw wood furniture, handcrafted ceramic objects or linen fabrics to create a natural and soothing atmosphere.
The colors of nature
The color palette of the Wabi Sabi decoration is inspired by nature. Neutral tones such as beige, gray, off-white or khaki green are wise choices to create a serene and soothing atmosphere.
The simplicity
The Wabi Sabi decoration advocates simplicity and the essential. Avoid unnecessary frills and embellishments to create a minimalist atmosphere. A clear and uncluttered space will allow you to highlight the essential elements of your decoration.
The imperfections
Imperfections are an integral part of Wabi Sabi decoration. Patinated furniture, imperfect objects, crumpled textiles or irregular tiles are elements that contribute to creating a warm and authentic atmosphere.
natural light
Natural light is a key element of Wabi Sabi decoration. It highlights natural materials and creates a soothing atmosphere. Avoid too strong artificial light sources and favor soft and subdued lighting for a warm atmosphere.
Functionality
Wabi Sabi decoration aims to find the balance between beauty and functionality. Furniture and objects should be chosen according to their usefulness and practicality. Opt for simple and practical furniture that can be used on a daily basis.
In short, Wabi Sabi decoration focuses on simplicity, the beauty of imperfection and nature. By using natural materials, colors from nature and avoiding superfluous ornaments, you can create a warm and soothing atmosphere in your interior. Do not hesitate to give free rein to your creativity to create a decoration that suits you.