DIY idea for a pretty decor for a bohemian Easter | Terracotta Shop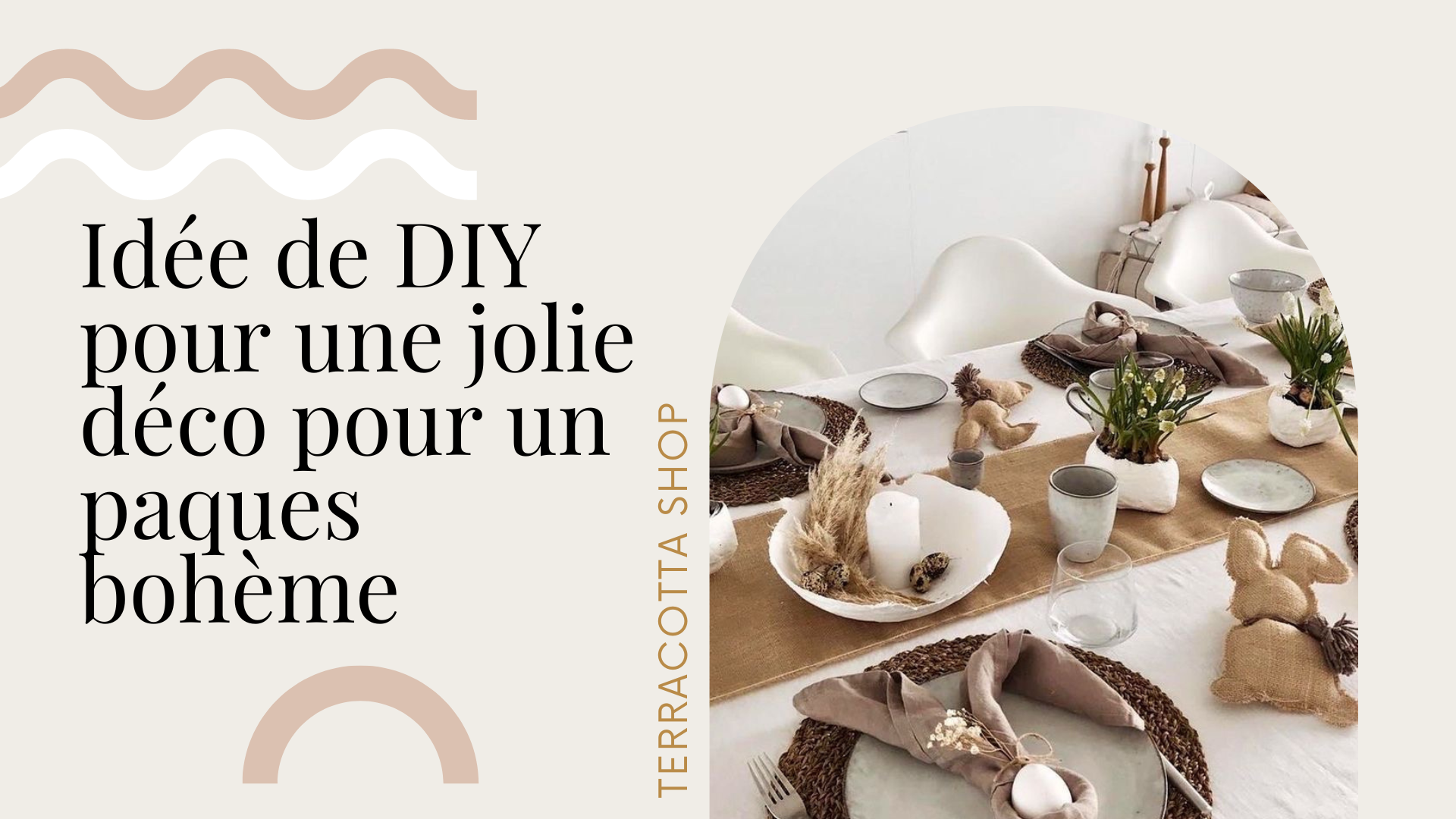 Easter is a special occasion to celebrate with family and friends. If you are a fan of bohemian decoration , it's time to create a unique festive atmosphere for your home. For this, we offer you DIY ideas for a bohemian Easter decoration, elegant and easy to make.
decorative eggs
Use empty eggs and draw on them with a marker or paint. You can add a touch of color by sticking tickets or sequins. These eggs are perfect for a table decoration or for a centerpiece decoration.
A bohemian Easter wreath
Create a bohemian Easter wreath with wire, dried flowers, feathers and ribbons. You can add painted eggs or bunnies for a more festive look. Hang the wreath on the front door or on a wall for a warm welcome to your guests.
macrame baskets
Create macrame baskets for Easter eggs or for Easter gifts. Use natural cotton and jute yarn to create unique knot patterns. You can also add beads or shells for an extra bohemian touch.
Driftwood coasters
Create coasters with pieces of driftwood. Use a saw to cut the pieces of wood to the desired size and sand the edges. You can add a coat of varnish to protect the coasters and give them a smoother finish.
candles in egg shells
Create candles for a festive and bohemian atmosphere. Use eggshells and pour melted wax into each shell. You can also add candle wicks and essential oil for a pleasant scent.

Using these DIY ideas, you can create a unique and stylish bohemian Easter decoration for your home. Use natural materials such as rattan, driftwood, and seashells to create a festive vibe that reflects your bohemian style. With a little creativity , you can create an Easter decoration that will be enjoyed by all.