The advantages of a co-sleeping bed | Terracotta Shop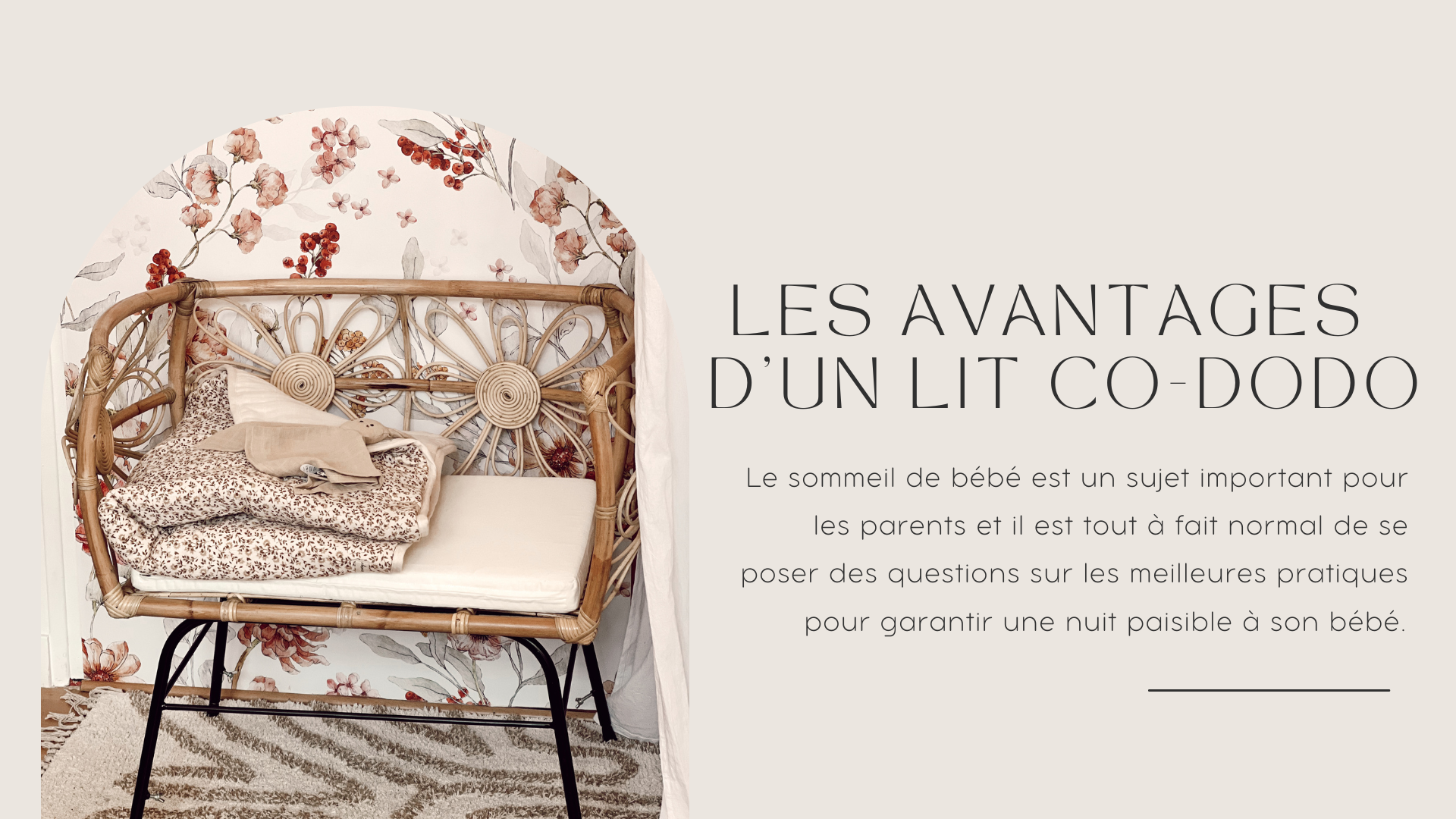 Baby's sleep is an important subject for parents and it is completely normal to ask questions about the best practices to guarantee a peaceful night for your baby. One of the choices available to parents is the co-sleeping bed . In this article, we'll explore the benefits of a co-sleeping bed to help you decide if it's the right option for your family.
Find our Flower rattan co-sleeping cradle
First of all, what is a co-sleeping bed? It is a bed that is fixed next to the parents' bed, thus allowing the baby to sleep in the immediate vicinity of the parents, without sharing the same bed. This means the baby can be monitored and reassured while being in their own space.
Here are the advantages of a co-sleeping bed:
Promotes breastfeeding: If you are breastfeeding your baby, a co-sleeping bed will greatly facilitate night feedings. You can breastfeed your baby in bed without having to get up and move to another place. This will allow both the baby and the mother to quickly return to sleep after feeding.
Improves baby's sleep: Babies feel safe and protected when they sleep close to their parents. This can reduce anxiety and crying during the night, as parents can respond quickly to their baby's needs.
Strengthens the parent-child bond: Sleeping close to your baby strengthens the parent-child bond. Babies need to feel their parent's presence to feel secure, and this can boost their sense of trust and security.
More practical: Co-sleeping beds are generally smaller and lighter than cribs, which makes them easier to move around. This can be useful if you travel often or need to change rooms during the night.
Safety: Having a separate bed for the baby while being close to the parents reduces the risk of suffocation or other sleeping accidents. However, it is important to follow the manufacturer's instructions to ensure that the co-sleeping bed is used safely.
Ultimately, choosing a co-sleeping bed comes down to each family's preferences and needs. If you are looking for a practical solution to improve your baby's sleep and strengthen the bond with him, a co-sleeping bed can be an excellent option to consider. Remember to follow the manufacturer's instructions for safe use.