The secrets to a successful bohemian chic decoration | Terracotta Shop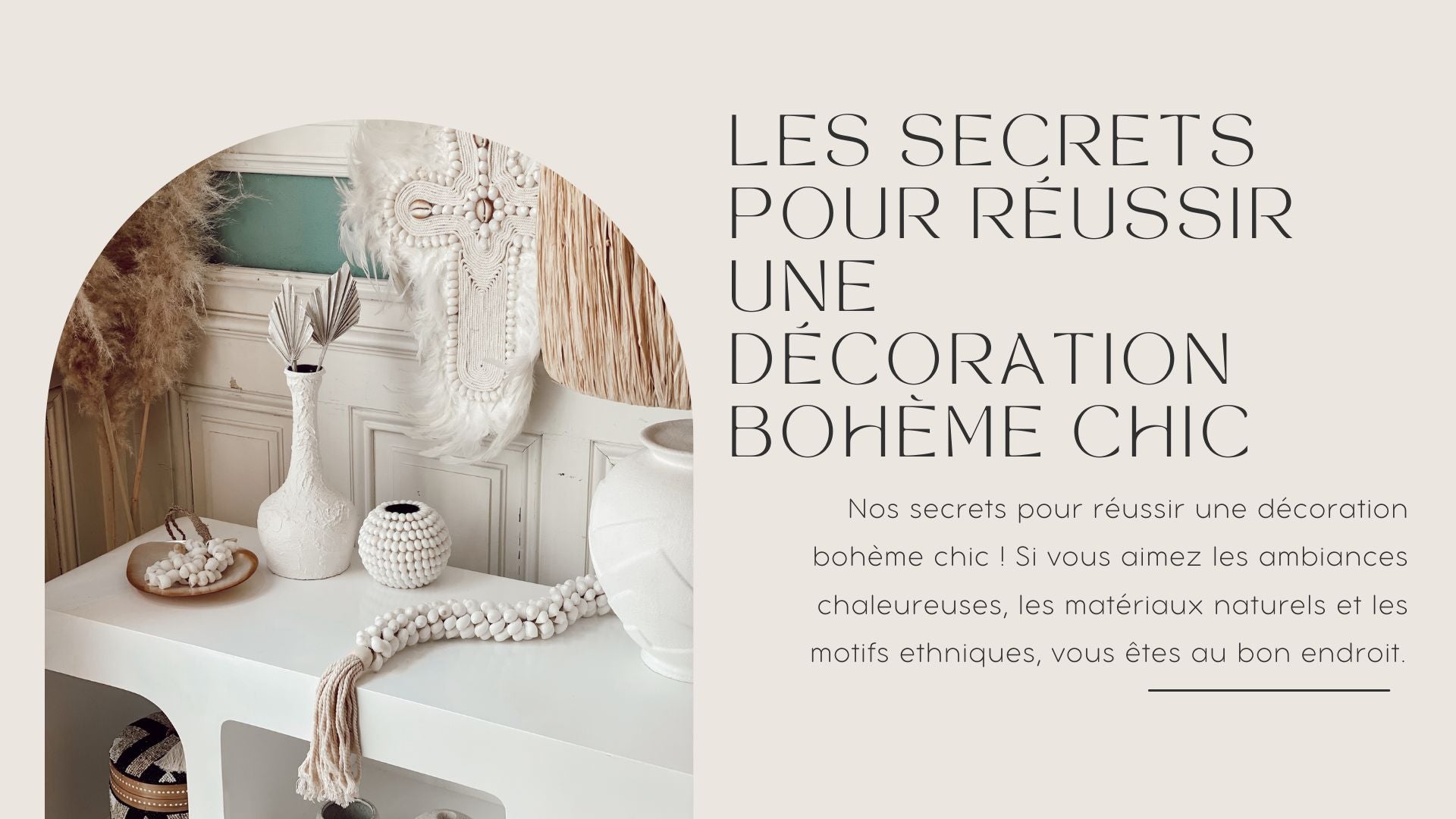 Welcome to our article dedicated to the secrets to a successful bohemian chic decoration! If you like warm atmospheres, natural materials and ethnic motifs, you've come to the right place.
Bohemian chic decoration is a trend that mixes ethnic, hippie and oriental influences with modern and refined touches. This decoration is inspired by travel, different cultures and the colors of nature. It is characterized by the use of natural materials, such as wood, rattan, linen, cotton, wool and leather. Colors are often soft and warm, such as beige, off-white, gray, and earthy tones. Ethnic patterns and floral prints are also very present.
Here are our secrets for a successful bohemian chic decoration in your interior:
Use natural materials: wood, rattan, leather and natural fibers will bring a touch of warmth to your decoration.

Play with textures: mix different fabrics, such as linen, cotton and wool, to create a soft and comfortable atmosphere.

Add soft, warm colors: favor earthy colors like beige, taupe, off-white, and gray to create a warm, soothing atmosphere.

Add Pops of Bright Colors: Bright colors like red, blue, or yellow can be used to add a splash of vibrancy to your decor.

Play with ethnic patterns: ethnic patterns, floral prints and fringes are key elements to create a bohemian chic decoration.

Opt for original decorative objects: macrame decorative objects , kilim cushions , rattan mirrors or bamboo suspensions will be original and authentic decorative elements.

Add plants: green plants will bring freshness and life to your interior.
By following these tips, you will be able to achieve a bohemian chic decoration in your interior. Do not hesitate to play with colors, textures and patterns to create a unique decoration that reflects your personality. And remember, the key to a successful bohemian chic decoration is to stay true to the authenticity and simplicity of natural materials.